March 29, 2021, 6:00 pm - 7:00 pm
Village Shalom Appleman Synagogue
5500 W 123rd Street
Overland Park, KS 66209
Add to iCal | Add to Google Calendar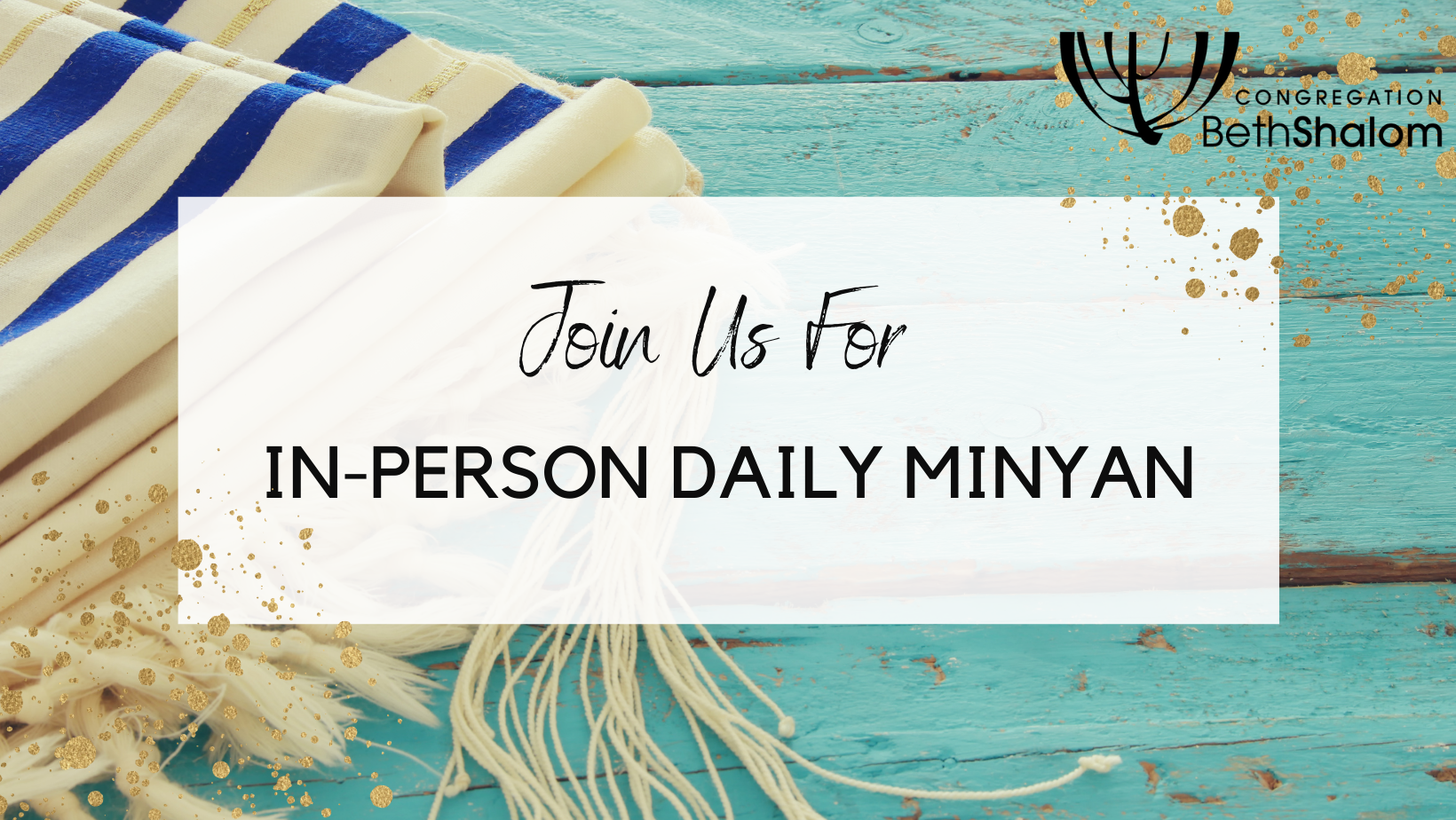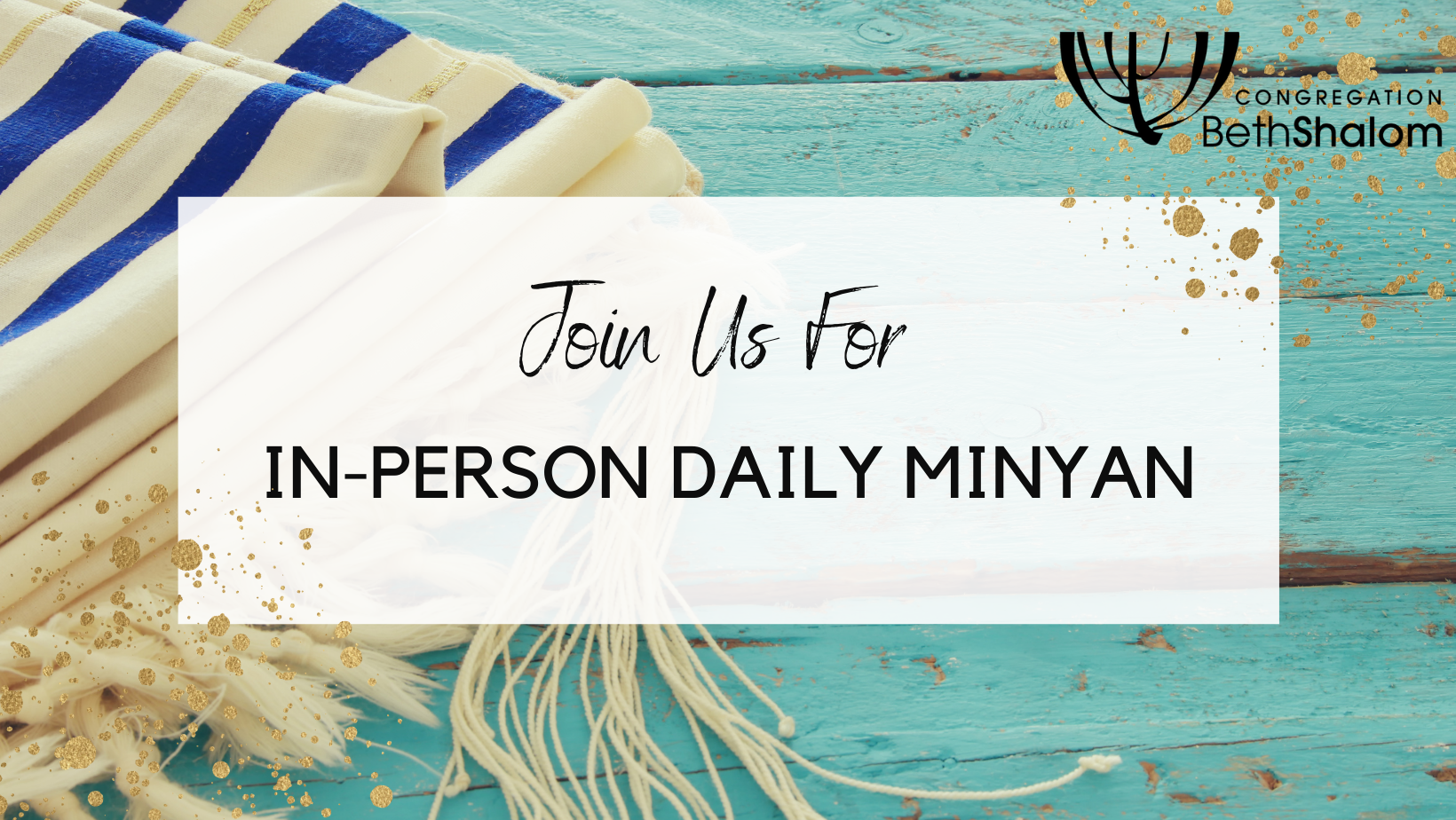 We are so excited to invite you to return to in-person prayer twice daily at Village Shalom!
We will return to 7:00 a.m. morning services and 6:00 pm afternoon services in Appleman Synagogue at Village Shalom
starting tomorrow morning, Tuesday, July 13.
Services will be 7:00 am Monday through Friday, and 6:00 pm Sunday evening through Thursday evening,
just as it was before Covid changed our location.
Our services will also continue to be broadcast via Zoom, but the emphasis will be on the in-person space – so please do join us!
It's just not the same without you!
We need a minyan in-person in order to read Torah on Mondays and Thursdays, so if you want to make a special effort once or twice a week, please write Mondays and Thursdays into your calendar today!
Beth Shalom Minyan Information
Weekday In-person at Village Shalom and via Zoom Minyan:
Sunday 8 am (at Congregation Beth Shalom) & 6 pm
Monday 7 am & 6 pm
Tuesday* 7 am & 6 pm
Wednesday* 7 am & 6 pm
Thursday 7 am & 6 pm
Friday* 7 am
For services at Village Shalom, all participants must enter through the north entrance and be masked at all times.
*Tuesday, Wednesday, and Friday mornings, Ohev Sholom joins our daily minyan for joint Conservative Minyan/Services.
Friday night services are in-person at Congregation Beth Shalom at 6 pm and also available on Facebook Live. Join FB Live here.
Saturday morning services are in-person at 10 am and also available on Livestream. For streaming Join here.
Saturday evening has havdalah only (no kaddish) a few minutes after Shabbat ends on Facebook Live. Join FB Live here.
Zoom Minyan for Every Weekday
You can find the zoom link on our Connect email or click here to request a Zoom link.