Rabbi David Glickman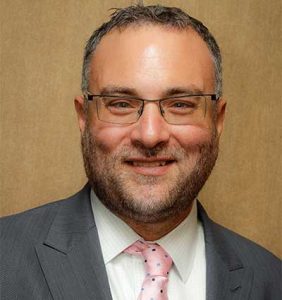 Senior Rabbi
Rabbi David Glickman is a proven leader dedicating his professional career to creating communities of meaning. He has crafted a rabbinate rooted in Torah and relationships and has cultivated innovative programs utilizing cutting edge human and technological resources with relevant learning experiences, bringing timeless wisdom to the current day.
He formerly served as an associate rabbi in Dallas, Texas, where he spearheaded a new, independent-style minyan in the far-north suburbs. He has also served as a congregational rabbi in Biloxi, a student chaplain in Seattle and a program director at Camp Ramah.
Rabbi Glickman received a BA in Jewish Studies from the University of Michigan, studied at the Hebrew University in Jerusalem and was ordained at the Jewish Theological Seminary. He participated in the Synagogue Transformation and Renewal (STAR) program, where he continues to be part of the alumni network.
He serves as the Rabbi of the synagogue. He teaches Adult Ed classes, Downtown Talmud Jam, and oversees curriculum at the religious school. Click here to visit the Rabbi's page.
Hazzan Tahl Ben-Yehuda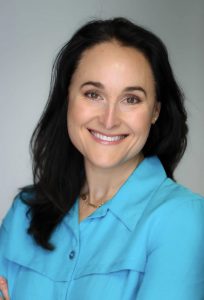 Director of Congregational Learning
Hazzan Ben-Yehuda brings a wealth of Jewish education, experience as a Religious School Principal and graduate work in Jewish Education as well as her recent graduation and investiture from the Jewish Theological Seminary H. L. Miller Cantorial School in New York. Her mother and grandmother are educators, her father is a Rabbi, and she comes from a long line of Jewish educators and Zionist leaders in Israel. She is also the vice-president of the Eliezer Ben-Yehuda Foundation, whose goal is to educate about the life and mission of Eliezer Ben-Yehuda, her great-grandfather.
She brings her passion for Jewish story-telling, music and education to Congregation Beth Shalom. Her enthusiasm for music, stories and learning adds to her unique learning and teaching style, giving the Polsky Religious School leadership and guidance. She believes in Jewish learning as a life-long engagement, and is a living example of this Jewish value. It is not just a journey that we passively travel, but a path of endless opportunity to engage in a thousands-year old conversation with each other and with those who came before us about those concepts and issues that are at the heart of our practice, philosophy and belief.
Hazzan Ben-Yehuda received her dual-major BA in Biology and Near Eastern Studies from Cornell University. She studied for her Ph.D. in Epidemiology at Cornell until she realized that she was called to serve the Jewish community. She left her studies of science and began her journey at the Jewish Theological Seminary's Rabbinical School, the Davidson School of Jewish Education and her work in the New York Jewish community. She later combined that learning with her love of davening, singing and music to pursue studies as a cantor. She and her two children, Eliana and Sara, joined CBS in the summer of 2013 for a brand new adventure.
Hazzan Ben-Yehuda leads the Polsky Religious School and partners with Rabbi Glickman to envision and oversee educational programming at the Synagogue. As Director of Congregational Learning, Hazzan Ben-Yehuda also partners with lay leadership in leading our Shabbat and Holiday services. She also works with our current daveners to help them expand their skills, and spends time helping congregants learn to lead services and chant Torah. She studies with and helps to train our B'nai Mitzvah students, and also works closely with Rabbi Glickman to make our Jewish Learning relevant and engaging, a source of congregational community and pride.