Sisterhood Book Club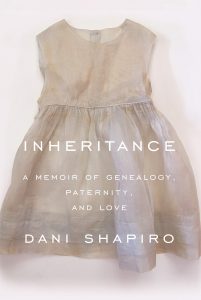 Sisterhood Book Club will meet on Wednesday, April 29, 2020 at 7:00 pm at Tina Chapman's home. The club will discuss "Inheritance" by Dani Shapiro.
"A memoir about the staggering family secret uncovered by a genealogy test: an exploration of the urgent ethical questions surrounding fertility treatments and DNA testing, and a profound inquiry of paternity, identity, and love. What makes us who we are? What combination of memory, history, biology, experience, and the indescribable soul that defines us."
For more details or to attend, contact Linda Lessner at 913-897-0122 or at llessner@kc.rr.com.