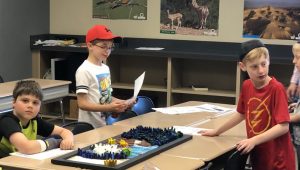 The goal of our Polsky Religious School is to create Jewish Living Experiences that connect our children, families and community.
Students and their families are given the opportunity to share in the life­ affirming rich traditions of our people while gaining knowledge through the practice of Jewish lifecycles, holidays, prayer, mitzvoth and learning Hebrew, text, history, culture, and ethics.
Through a deep commitment to Hebrew skills, pride in the Jewish community, and living Jewishly, the Polsky Religious School conveys dynamic, creative, and stimulating programs in Jewish studies that make Judaism an integral part of the lives of our students and their families.