Summer Survival Workshop
June 10, 2020, 8:00 pm - 9:00 pm
Add to iCal | Add to Google Calendar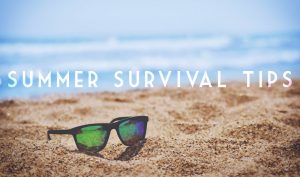 Are you already hearing "I'm Bored!"? Need ideas on keeping the kids busy and engaged this summer? Several organizations have joined together to help by hosting a Summer Survival Workshop.
On June 10th, join Moderator Susie Hurst (MA and Director of Family Life and Education at JFS ) and panelists Lauren Glass (LCSW at JFS), our own Judy Jacks Berman (Director of RFEC), and Julie Krashin (Parent/Educator) in a discussion of summer engagement ideas. While it is open to all, the workshop ideas will be geared towards children aged 3-8. This ZOOM workshop will be held from 8:00 pm-9:00 pm.
For more information, view the flyer HERE.