July 27, 2022 - August 5, 2022, All Day
Add to iCal | Add to Google Calendar
Shalom,
I am happy to welcome you to the 2022-2023/5782-5783 school year at the Polsky Religious School. This year will be full of exciting new learning experiences for the students. The school will be a warm and inclusive place where our children can ask questions, connect with a community that celebrates all things Jewish, and learn Hebrew skills which are key to our worship service and beyond.
I look forward to meeting you. Please expect a phone call from me in the weeks ahead; I will also be sending a fun back-to-school letter/activity in the mail to each student.
Always feel free to contact me with any questions or concerns you have. My email is cwhite@bethshalomkc.org and the phone number directly to my office is 913 647 7282.
Be well, Civia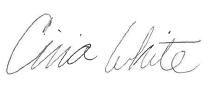 Click HERE to register!
Important Dates:
* The 1st day of school will be August 28th. All grades will have Orientation in Goldsmith Hall from 9:30 am until noon.
* Enrollment forms are due by August 2nd.
* Financial Aid Forms are due on August 5th.
Click HERE to view/download the Polsky Religious School Calendar.